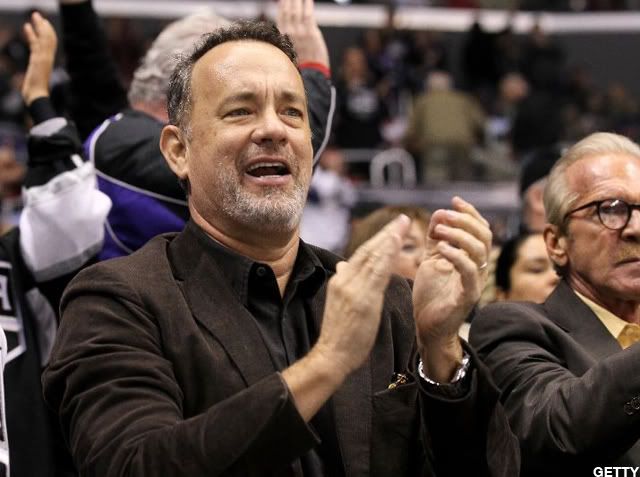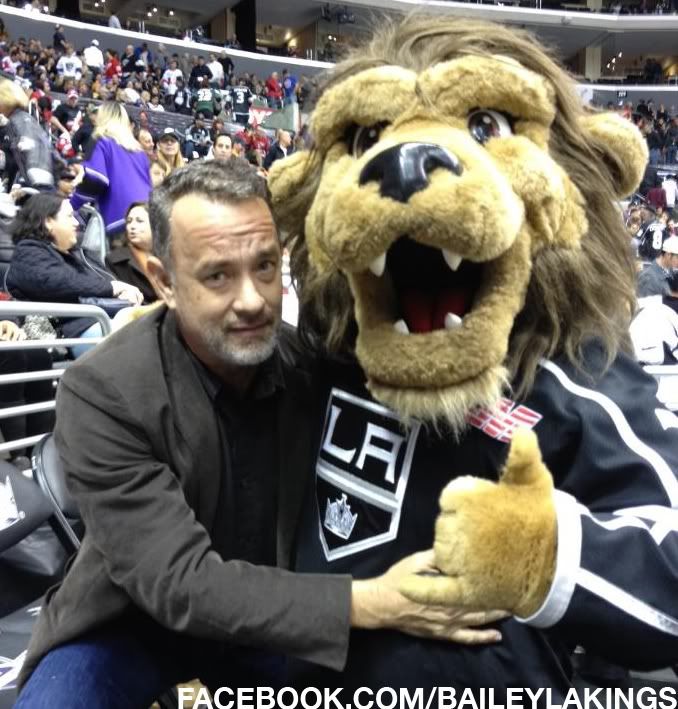 The Canucks have those annoying Green Men, Red Wings has the octopus and the Panthers used to have those rats (back when they were good).
In Hockeywood, we have two-time Academy Award-winning actor Tom Hanks. Advantage Los Angeles.
Vancouver, you can keep you creepily Lycra-wrapped Green Men. I'll take the star power of the one of the most powerful men in Hollywood, tankyouveddymuch.
Hanks, who also signs off his Tweets as "Hanx," made an appearance at Staples Center Tuesday night for the second time this season, and the Kings have won both times. Coincidence? I think not. His adorable wife, Rita Wilson, was not in attendance. (She's preparing to drop an album in May.)
Unlike other Hollywood stars who have showed up and rooted for the other teams (I'm looking at you, Vince Vaughn), Mr. Hanks actually roots for the home team! Check it!
You know what that means, Hanx? You gotta show up the rest of the way! It's predetermined, your appearance at Staples was no fluke. You have become our unofficial mascot. (Which I think won't faze Bailey) Next time, though, we'll need you in a jersey. I've got a nice old-school jersey for you if you don't have one.
Welcome to Hockeywood, Tom Hanks! We'll see you next home game! When the Kings win the Cup, you can pull a Cuba Gooding Jr. and show up in the locker room. (We'll never forget, Cuba. NEVER!!!)