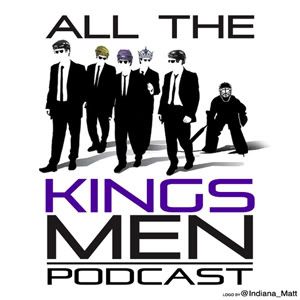 It's Thursday, which means we have another episode of All The Kings Men, this time coming at you in rich, glorious audio!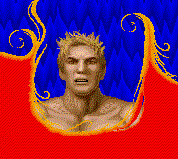 The Usual Suspects (Jesse, The Half and myself) connect for another evening of grab-assery and guffaws as we try (unsuccessfully) to contain ourselves over the Kings' season-high five-game win streak.
Unlike past shows, it's a complete lovefest as we can't say enough about Anze Kopitar and his newly-discovered Beast Mode. (Remember the old video game Altered Beast? No. 11's been like that, only awesomer.) The rest of the schedule favors the Slovenian Stunner, so we are unabashedly on Team Kopi.
To clean the palette, Jesse also talks to Blues blogger Brad Lee from St. Louis Game Time and gives him a piece of his mind. (Jesse does not like the Blues, BTW.)
We also discuss our distaste for the NHL's new Stanley Cup beer commerc… er, playoff commercials. We also make fun of Shane Doan not doing a better job with his blatant elbow on the Stars' Jamie Benn. (Finish the job, Jabroni. Sheesh…) And we crown a new King of the Week (Take a guess on which beast we choose?)
Don't forget to follow the show on Facebook and subscribe on iTunes. Or you can download it on the official show site. Or listen to it here. There's so many to choose from.