Kobe Bryant and his wife Vanessa were spotted at the game with their kids.
Will Ferrell was interviewed during the game by Scott Oake.
David Beckham and his beautiful wife Victoria were in attendance with their beautiful children.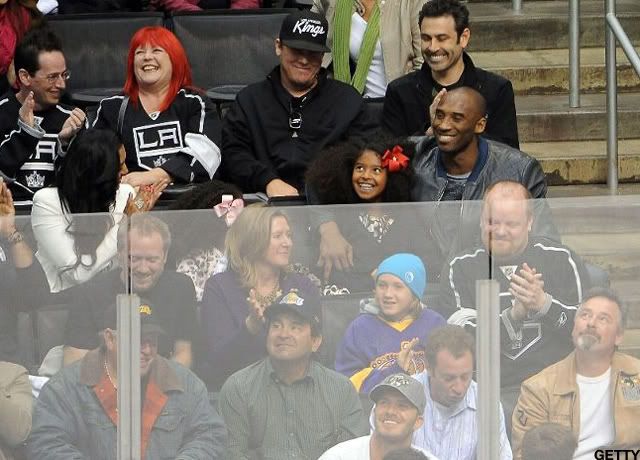 Vanessa and Kobe Bryant brought their kids to watch the action between the Vancouver Canucks and the Los Angeles Kings in Game Three of the Western Conference Quarterfinals.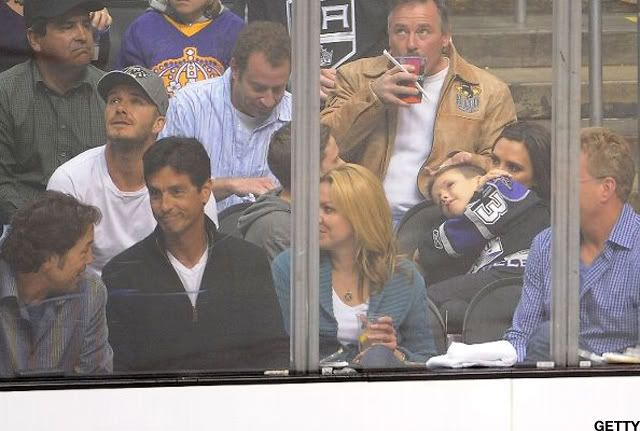 David and Victoria Beckham also brought their kids to Staples, who wear rocking Dustin Brown jerseys.
Mr. Ron Burgundy, Will Ferrell was spotted drinking a Bud and enjoying the game. He was on the edge of his seat in the third period, looking pretty anxious.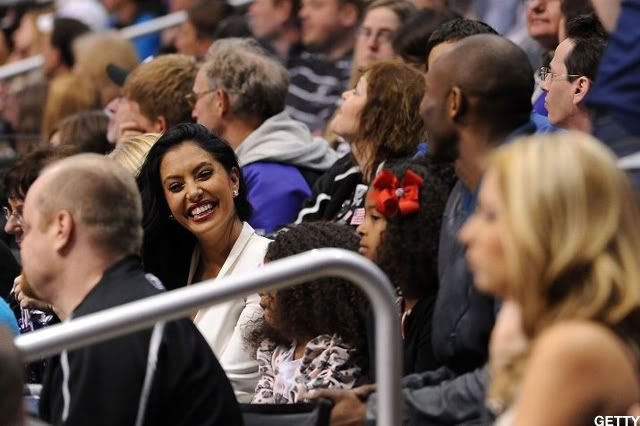 Vanessa Bryant smiles at Kobe during Game 3. Kobe was asked by Fox Sports' Patrick O'Neal about his impressions of the game. He was apparently impressed by the hitting, and wished they had that in the NBA. Hey Kobe, ask Metta World Peace (a.k.a. Ron Artest) how that worked out…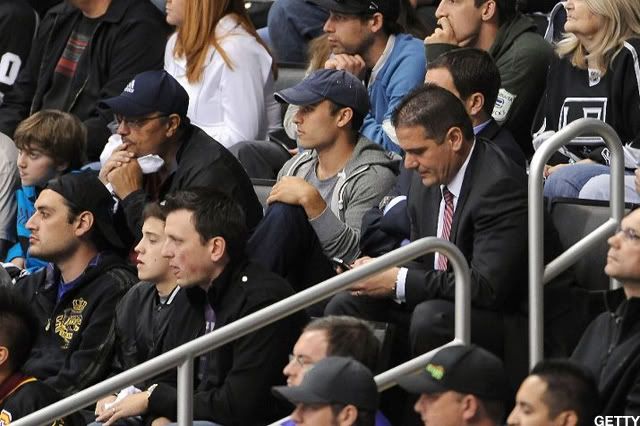 Galaxy star and Beckham's teammate Landon Donovan was spotted in the crowd, Is that Mike Alteri, the Kings' vice president of communications?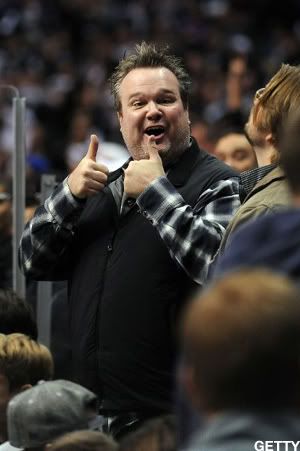 Modern family star Eric Stonestreet gives a thumbs up to the action on the ice.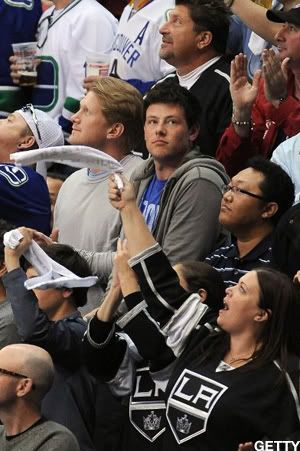 Glee star Cory Monteith had a busy weekend. He was apparently out at Coachella with his wicked hot girlfriend and co-star Lea Michele on Saturday. The Canadian made it back to Staples for Game 3.