Spotted at Game 4 was actor Ryan O'Neal (Love Story and Fox's Bones), who recently came forward to talk about his fight with Stage 2 prostate cancer. Seeing Ryan at Staples is inspiring, showing that no one should be afraid of continuing to live your life while fighting for your life. Ryan was married to actress Farrah Fawcett, who died of cancer in 2009.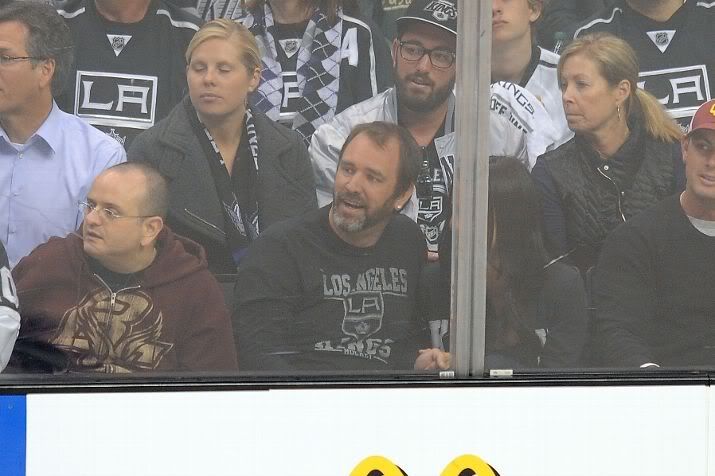 The ridiculously talented Trey Parker (South Park, Book of Mormon) had a front row view of Game 4. Parker's creation, Eric Cartman, has been a huge Kings fan for years, and helps get Staples Center geeked up for the games.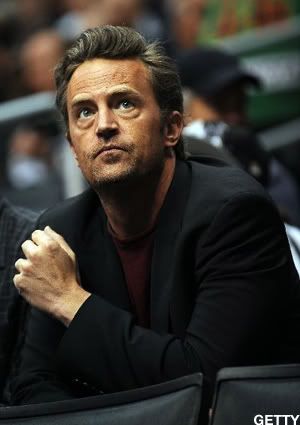 The ridiculously god-looking Matthew Perry (Friends, Studio 60) was spotted once again at Staples. He had tweeted out a shot from Sunday's Game 3, but I couldn't find any images of him that night. Mr. Bing has recently been featured on my wife's favorite show, The Good Wife.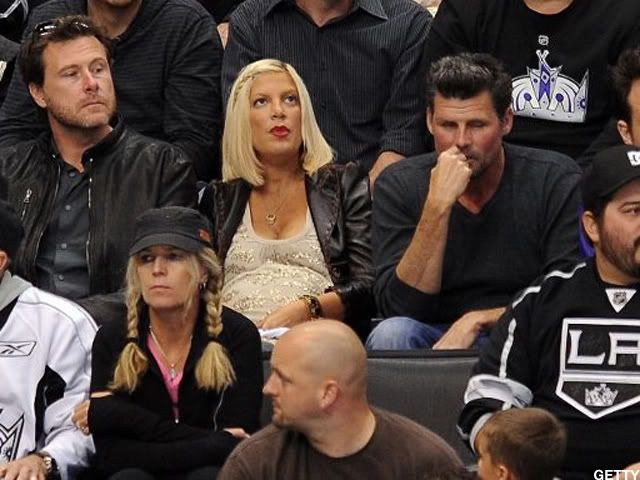 Dean McDermott and Tori Spelling also took in the game Wednesday. Earlier this week, Dylan told CeleBuzz the reason why Tori got pregnant five months after giving birth was she's "just super-fertile." No word if Tori got knocked up during the game, although looking at her reaction, I seriously doubt it.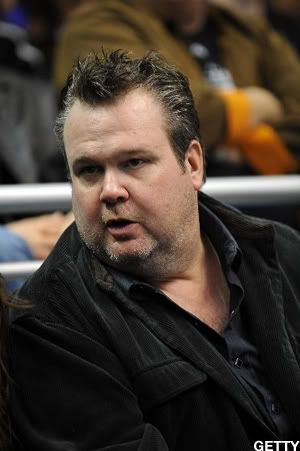 Actor Eric Stonestreet (Modern Family) made a second appearance this postseason at Staples. Stonestreet, who is "openly straight" recently won an Emmy for Best Supporting Actor. His openly-gay co-star, Mitchell Pritchett, who plays his partner on the show, has jokingly pointed out Stonestreet is "gay-for-pay." I just thought that was funny.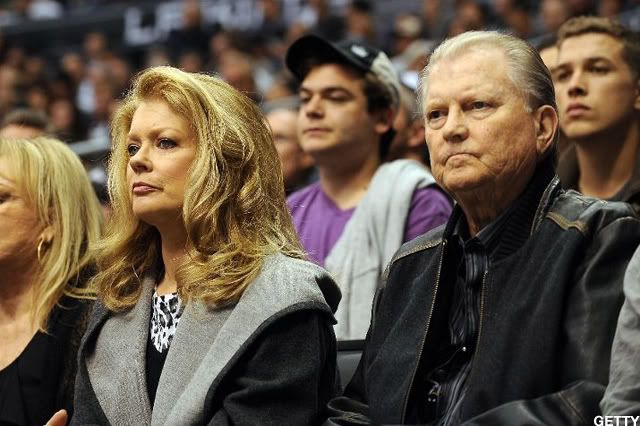 Finally, any Angelino should recognize Mary Hart and her husband Burt Sugarman. Hard to believe it's almost been a year since Mary stood on the set of Entertainment Tonight. Good to see her out in support of her hometown hockey club.