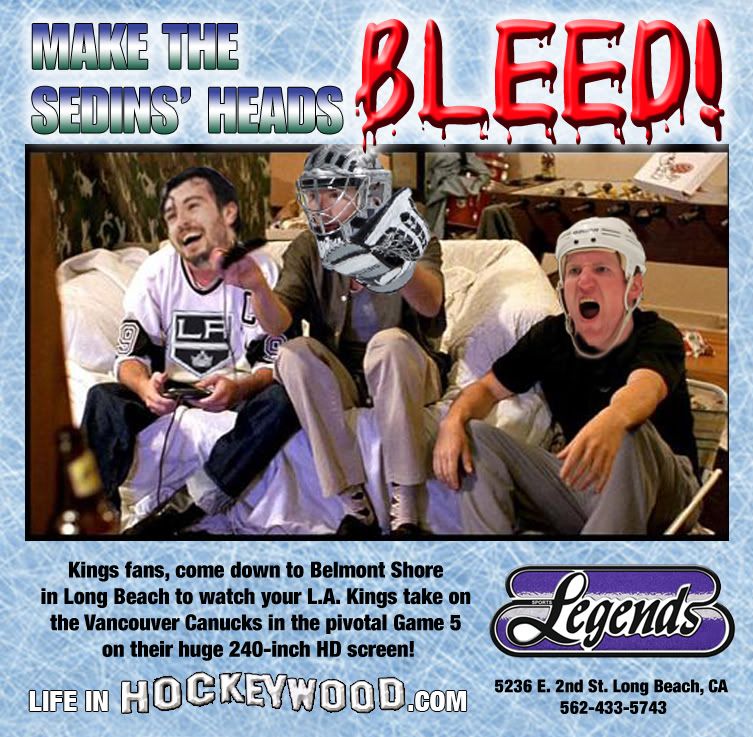 So the Kings couldn't sweep the Canucks. Big whoop. The Canucks are a dangerous team. Get over it.
Game 5 is at 5 p.m. this Sunday, and what better way to watch the game than to come down to Legends Sports Bar in Long Beach and watch the game on a massive 240-inch HD screen.
Last time, over 100 Kings fans filled the storied sports bar down on Second Street to watch the Kings foil the Oil.
The mood was electric, and that was for a regular season game. Against a crappy Edmonton squad. Imagine what it'll be like when the Kings beat the Canucks in their own house!
Hockey truly is a communal sport, one that is intensified by watching with large groups of fans. Nothing matches the roar of the score as it washes over you like an undeniable wave. And that's how it was last game at Legends.