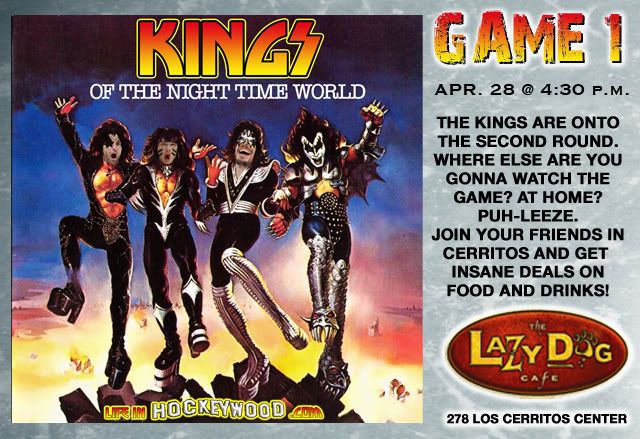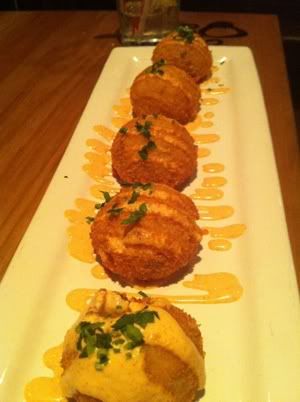 The Kings shocked the hockey world, by taking the President's Trophy winners out of the Stanley Cup equation. Excitement is building for The Little Team That Can.
So, we're heading back to our lucky spot, The Lazy Dog Cafe. Rich, the manager, is can't wait to bring The Black and White Battalion back to Cerritos. Happy hour prices are in effect, which means good food at fantastic prices.
Nothing on the happy Hour menu is over $6! Load up and pig out as the Kings attempt to rock the Blues. Check out the whole menu right here.
Parking is an admited concern, so remember the best place to park is on the north end of the mall, behind Nordstrom and next to Sears. You'll have to hoof it, but it's better than trying to wait for people leaving the mall for a spot.
Those who have gone to these watch parties hopefully have a good time. I keep seeing new faces with some familiar ones. Bring your crew down! We're gonna fill that place!