Kings überfan Wil Wheaton (from Star Trek the Next Generation.)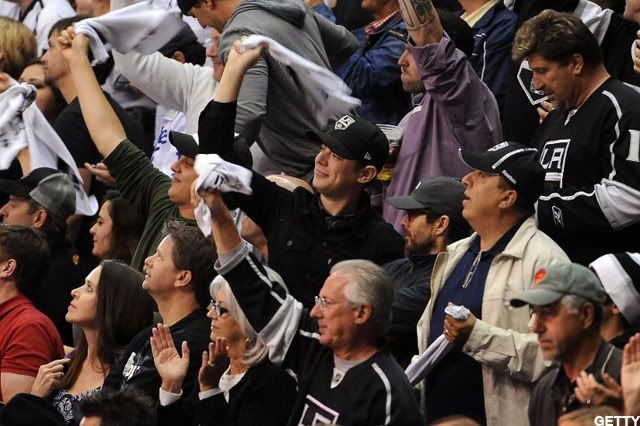 Son of Hanx, Colin wore a Kings lid and got involved with the game's entertainment.
Longtime fan Kurt Russell was in attendance.
The Bing is back: Matthew Perry must've gotten another seat from Luc, as he appeared on Thursday.
Poor John Hamm. Still wearing that ratty Blues hat. Props for repping your team at an away game.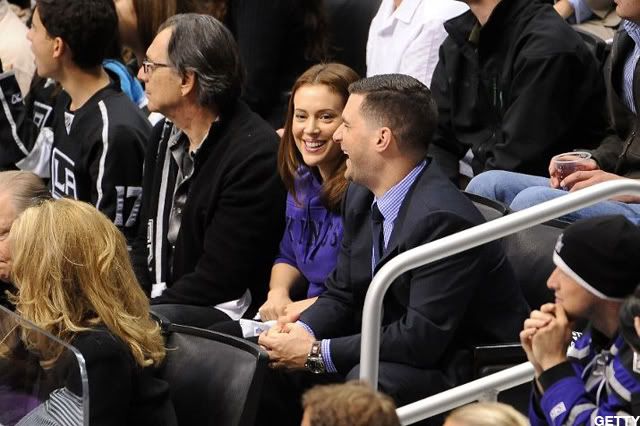 Kings cutie Alyssa Milano watches the game.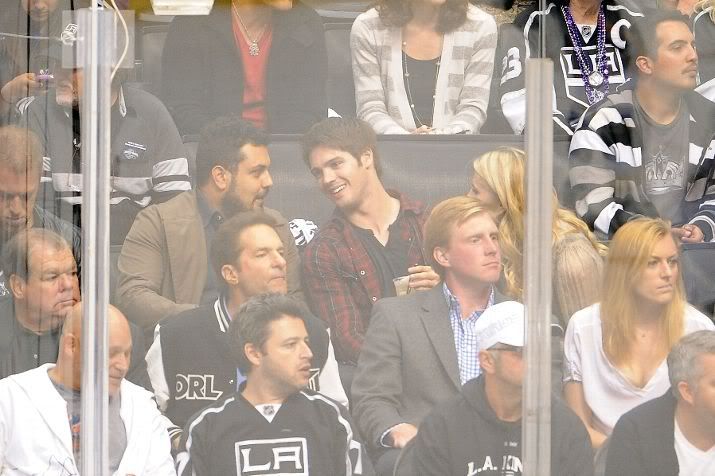 Steven R. (for Robitaille) McQueen (that's right, Luc's son) took in the game.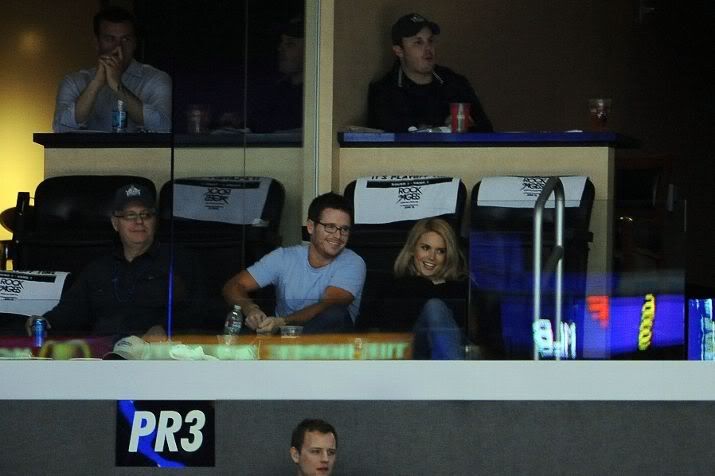 Kevin Connolly watches the game with a friend up in one of the suites.