Wow, it's getting down to the nitty gritty for one of these dedicated Kings fans to win their own Kings wall decal from contest sponsor Fathead.
As you might remember, we've had an uneven number of matchups so far in this things thus far. We had nine in round one and five in round two. Now that it's getting down to the serious competitors, we're going to have to change that. After all, one cannot run a bracket type of tournament with an odd number of competitors.
So, I'm going to pull a Vince McMahon once again. I'm throwing all of the remaining competitors into the same ring! It's like a bizarro version of a battle royale, only we're looking to eliminate ONE of them.
The results should yield two things: 1) we'll finally pare down to a nice even number of semifinalists. and 2) I can use the number of votes as a way to seed the fourth round. So it's just as important for you to rock the vote. The more votes, the better the seeding. There are some powerhouse vote getters, so I'm expecting this round to be just as furious.
Again, I apologize for extending this contest to our remaining competitors, but I truly don't know of a more fair way to decide how to crown a winner. I think this round should clear things up and leave us with a more traditional view of how it shall go the rest of the way.
With the holidays just around the corner, the good people at Fathead has announced a killer deal. Pick up one of the Kings wall decals at a killer price: 25% off of everything site-wide. They are extending their Cyber Monday savings and passing it onto you.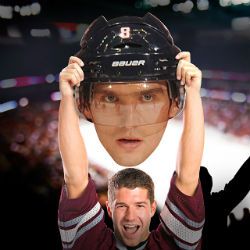 I started poking around their site, and was amazed to find out they can create a custom Big Head decal just for you. Just upload an image of yourself (or someone else), and they'll send you a Fathead of your own 17 inches by 28 inches. That's ten times the size of a regular head (or five times, if you're Alexander Ovechkin).
And they are only $24.99! Add that 25% off, and you're looking at a unique gift for the holidays. You could be like those people who brought those huge Jersey Shore heads to the playoffs last June. (Ahhhh, remember those days when we actually PLAYED hockey? Me too. *sniff*)
We're gonna hold the contest until Saturday at midnight. Start voting!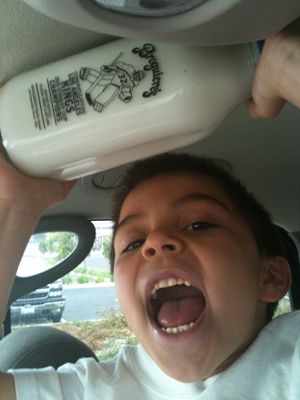 1
2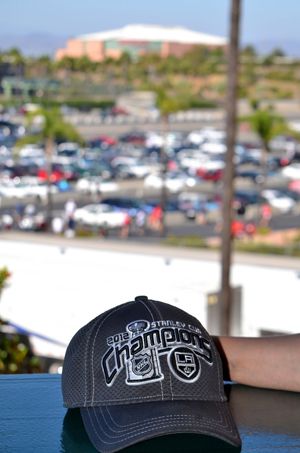 3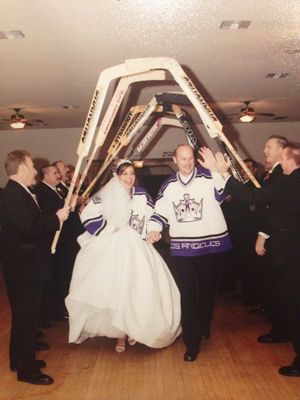 4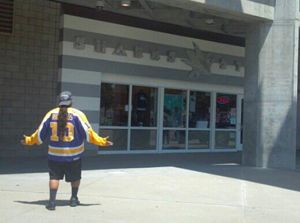 5