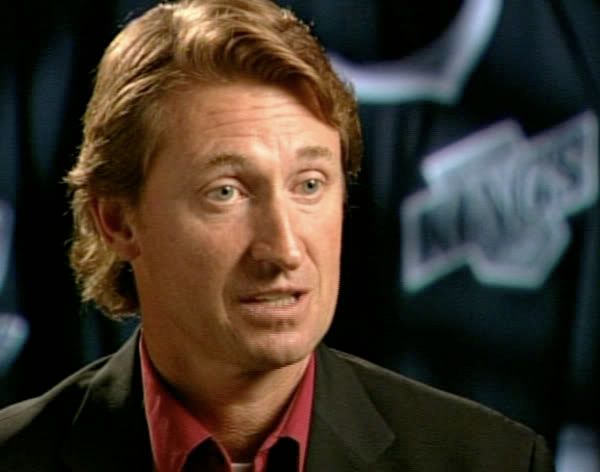 The next part of this phenomenal documentary showcases the highest point the franchise has ever risen, the 1993 Stanley Cup.
The seven-game series against Toronto, which Jimmy Fox called the "hardest-hitting, most vicious seven game series" he has even seen. They recall the story in the Canadian newspaper that said Gretzky was playing with a piano on his back, which prompted him to go out and score a hat trick.
Bob Miller recalls the rush of finally reaching the Stanley Cup. It still gives me goose bumps seeing Gretzky gathering up Dave Taylor and Luc Robitaille to celebrate winning the Norris Trophy and Luc planting a big kiss on Taylor's cheek.
For many current Kings fans, this was the time many jumped on the Kings bandwagon. And over the years, many of those fair weather fans have jumped off. But for those who remain tied to this franchise, it's the sole reminder of what it felt like to finally reach the championship series.