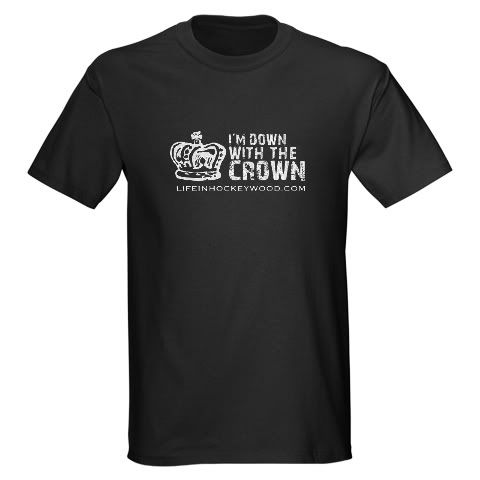 Movember is over. Off come the moustaches. Out goes the turkey carcasses. Up goes the assorted external lighting on the house. It's time for December to Dismember.
Last season, the Kings finished with a winning record in the month of December for the first time in five seasons. Was it a coincidence that they made the playoffs? Maybe…
The Kings will be running the gauntlet in the last month of 2010, and how they respond will dictate the rest of the season. Seven games on the road in exotic locations like… Detroit, Chicago and Nashville. Home games against perennial thorns in the side like Detroit, Calgary, and San Jose.
Having endured a brutal November where they started at the top of the hockey world to finishing in the abyss of the Pacific, the Kings need to rally in the next month if they hope to battle back to respectability. And you, the dezinens of Hockeywood, can help.
Already, the team has acknowledged the importance of the fans this season. Since 1965, L.A. fans have filled the Kingdom to root on their warrior Kings on the ice. What better way to help the team rally back than to buy some Hockeywood finery.
Not a big fan of the Home Plate third jersey? Not many are. Show your support to bring royalty by sporting an "I'm Down With The Crown" t-shirt or hoody? Annoying Duck fan in the office? How about your very own "Bow Down to the Crown" coffee mug (also on sale!) Newborn baby keeping you up late at night, causing you to fall sleep during games? What better gift than a "Royal Pain" infant bodysuit? (Sizes up to 24 months and is also in pink, white and split pea green)
Is this a cheap marketing ploy to help you part ways with your money? Absolutely. Can you fault a guy for trying? If you know someone who is a Kings fan but has everything, flip through these three Hockeywood-inspired stores for items for all ages.
And if you don't like anything there, check out our satellite stores: Crap On The Caps, Coil On The Oil and FUBAR the Stars. And we're adding more designs all the time!
Want some codes? O.K., Right now, t-shirts are 40% off! Type in ELF. Try TELL15 for %15 off orders $50 or more. Not good enough? Try 5OFF75NOV for $5 off any order over $75. (And if you buy $75+ dollars worth of stuff, I will drive to your house and wash your car. Free of charge.*)
Help keep Life In Hockeywood ad-free. Buy a shirt. Buy a mug. Buy an iPhone 4 case. (Yeah, we got 'em!) And celebrate the December to Dismember all year long!
*valid for tomorrow only.