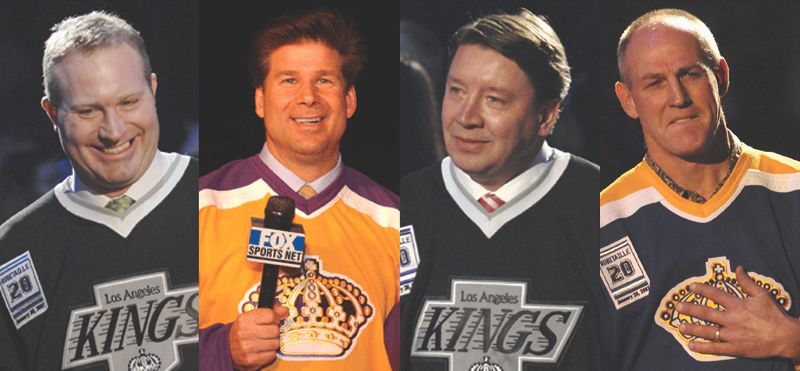 One of my favorite things to do when I was a kid was to open the newspaper on my birthday and see which people shared my birthday, which is May 18th. And I was always greeted with names like director Frank Capra, singer Perry Como and Pope John Paul II. Admittedly, not the sexiest of names, but it is what it is.
As it turns out, the newspaper routinely left out a bunch of names, mostly because they weren't "big enough" names in the world of news. They are, however, some decent names in the world of sports. In baseball, there was Babe Adams, Reggie Jackson and Brooks Robinson.
Basketball players Sam Vincent, Donyell Marshall and Ron Mercer are all Tauruses. Race car driver Dario Franchitti, quarterback Vince Young and professional wrestler James William Reiher were also born on the 18th. (What, you do recognize Reiher's name? Perhaps you know him better as Jimmy "Superfly" Snuka.)
But the craziest thing that I have learned with the advent of the Interwebz is the discovery that I also share a birthday with four former Kings. (Actually five, but I'll touch on that in a moment.) Jay Wells (1959), Jari Kurri (1960), Jim Fox (1960) and Marty McSorley (1963) were all born on the 18th. Wells and Fox played together in L.A. from 1981 through 1988, while Kurri and McSorley donned the black and silver from 1991 to 1996.
The fifth player I eluded to was Oleg Tverdovsky, who had four assists in 26 games in the forgettable 2006 season. The only thing memorable about Tverdovsky's arrival in L.A. was he accompanied current Kings defenseman Jack Johnson in the trade with the Carolina Hurricanes. (A Jack Johnson also shares a May 18th birthday with all these Kings players, although it's that singer Jack Johnson.)
Since there's only 366 dates in a year, people are going to share birthdays. But I'm not entirely sure if there's a date that has more athletes that have played for a particular team. I'm sure there might be, but I'm not going to research it. In fact, the only thing I'm going to do right now is help myself to another serving of cake.
Happy Birthday Jimmy Fox, Jay Wells, Jari Kurri and Marty McSorley! Oh, and Happy Birthday me!!!