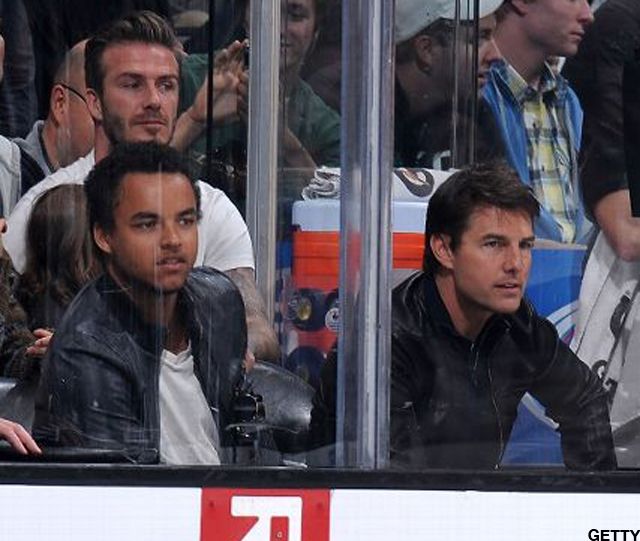 "Oblivion" star, Tom Cruise, gets a front row seat at Staples, apparently oblivious that he was being checked out by David Beckham.
Becks was spotted at Staples with his Spice Girl-cum-wife Victoria. Beckham just retired from playing soccer on May 18 over in France, so it seems he has plenty of time to spend. And where does he go? Back to L.A., of course.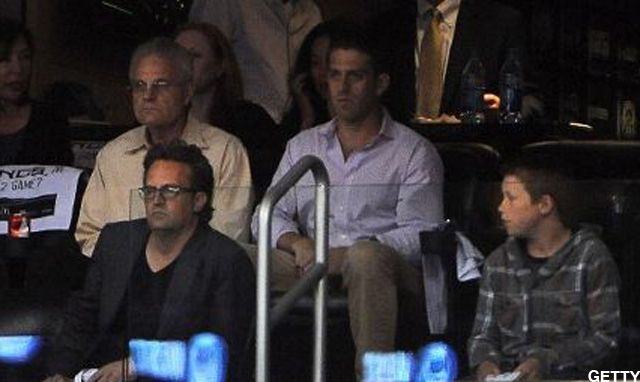 "Hey, weren't you that guy that Dan Moriarty embarrassed in an interview back in the Blues series."
"No, that was David Schwimmer. Leave me alone, kid."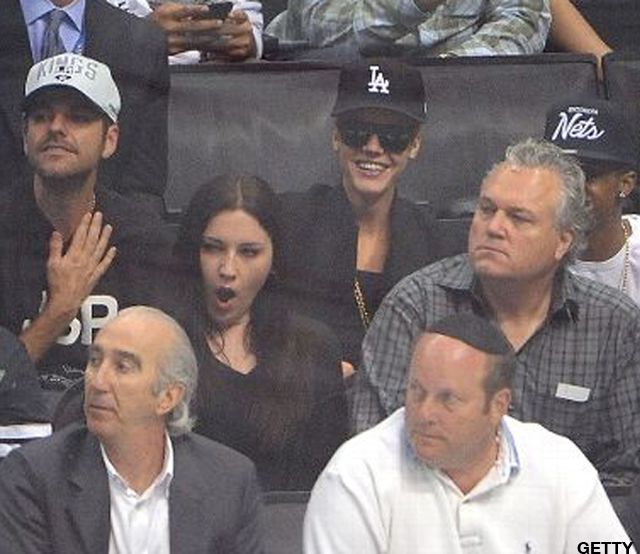 It seems The Beibs was in attendance as well. Uh, no. At least one fan was excited to see the Pop Tart.
I guess Eric Stonestreet's a big fan.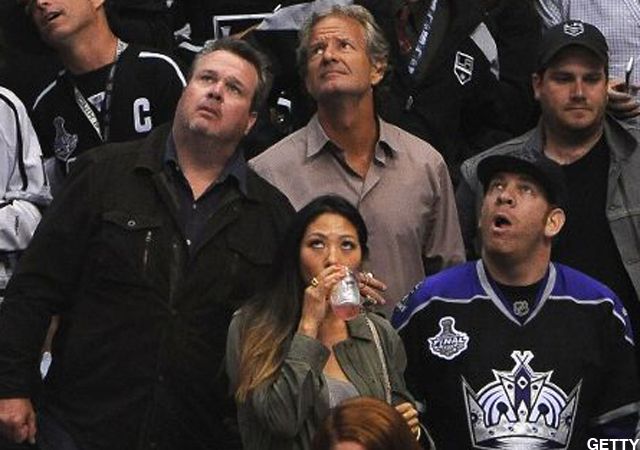 "Modern Family" star Kings' supporter Eric Stonestreet was equally appalled at the "embellishing" call on Jonathan Quick.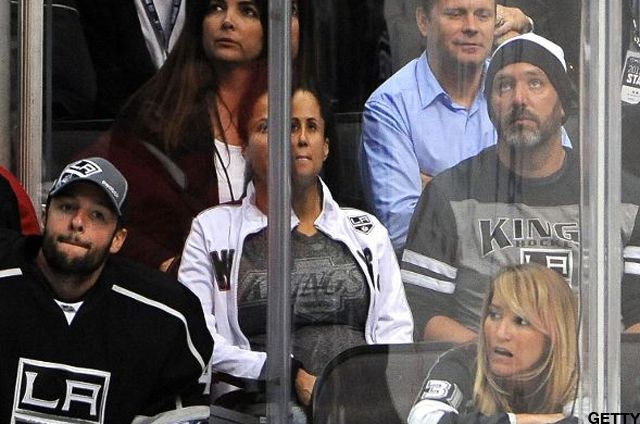 Wanna know who to thank for Eric Cartman being a Kings fan? The dude on the right is Trey Parker, co-creator of "South Park" and "The Book of Mormon." Good to finally see Jonathan Bernier this postseason.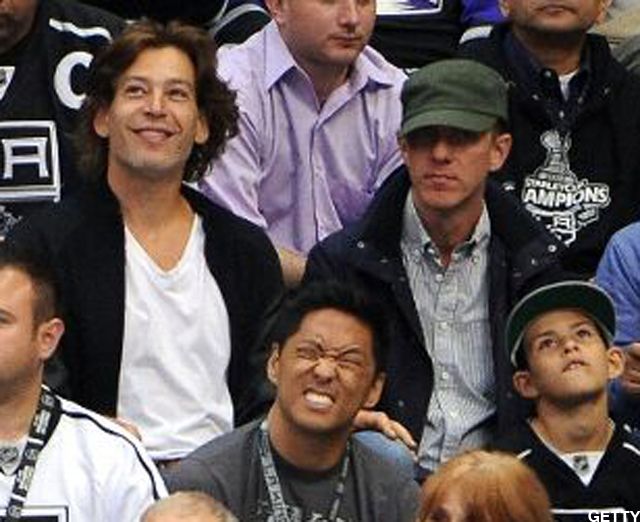 Finally, the guy in front of reggae/alt-rocker Matisyahu apparently smelt what he dealt.