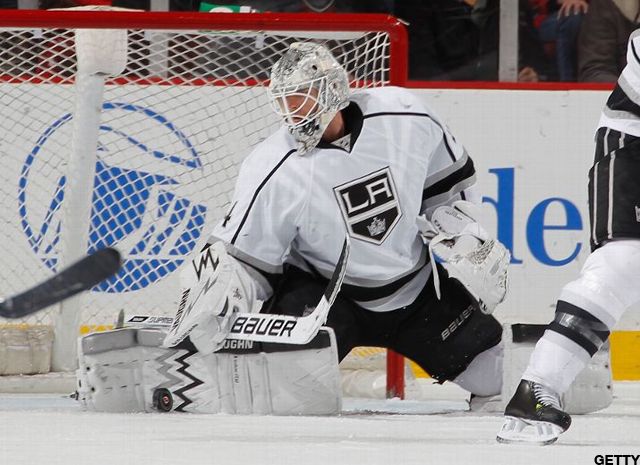 When Jonathan Quick went down to injury with a possible pulled groin, Kings fans instantly started to groan. (See what I did there? Groan about a groin. Heh.) Quick's backup, Ben Scrivens was part of the package sent from Toronto for goalie Jonathan Bernier. Not many fans had high hopes, and instantly started to worry.
Turns out, there was nothing to worry about.
It was announced Monday morning than Scrivens, lovingly referred to some as The Professor, has been named the NHL's number one star of the week.