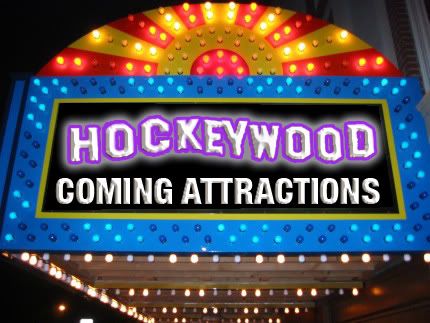 You know when you go to the movies and you are inundated with seemingly 30 minutes of previews for upcoming movies?
You're all settled down, ready for the movie to start, and you are bombarded with images and clips form movies you may or may not want to see. The only thing that is certain is you are already chowing down your popcorn, and the first reel hasn't even snapped into place yet.
I don't know about you, but I actually look forward to seeing what's coming out in the near future. Seeing that the Kings and Rangers are just hours away, I figured I'd combine all my favorite Kings fan-made preview videos into one handy post. So settle back with your breakfast burritos and dig in. Some of these are intense.
Here's my favorite Kings preview video thus far from the mind of Reed Kaufman…
Here's RisingSunGraphic's stellar Kings preview, that was featured on KingsVision…
Here's one from ajweinstein96, but I can't put my finger on which movie trailer it is from…
I really like DraconLiesz's video, welcoming Mike Richards to Los Angeles.
Here's a solid entry from 28Media. A-Team action!
We've got some creative Kings fans in Hockeywood. Enough of the trailers! Bring on the season!