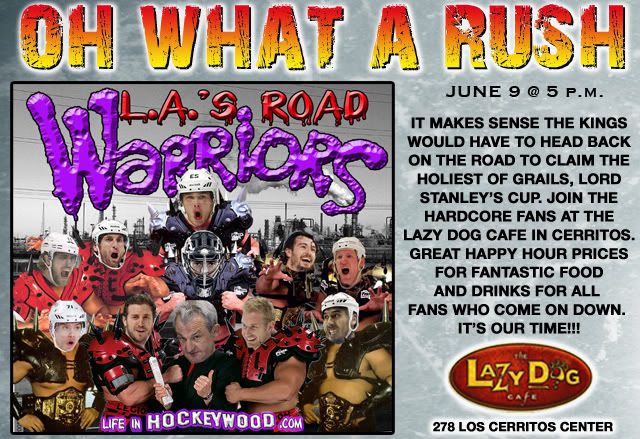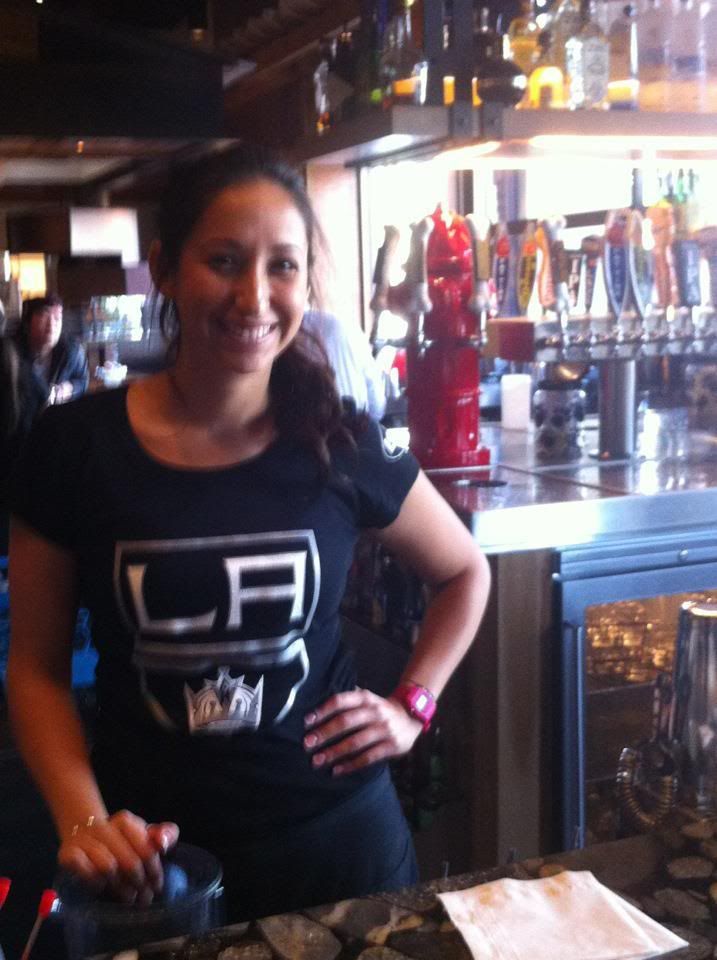 We have had a lot of luck with our watch parties, dating all the way back to 2007. This postseason, we've had watch parties for all away games, and the Kings are UNDEFEATED. Coincidence? Nope.
We're heading back to our new favorite spot, The Lazy Dog Cafe. Rich, the manager, is anxious to bring back The Black and White Battalion back to Cerritos. And he's been gracious enough to extend Happy Hour to all Kings fans representing the boys.
"What type of food do they serve there?" is the top question I got before the last party. And it's safe to say Lazy Dog defies definition. For example: ever had some loaded potato hushpuppies? How about Togarashi edamame? Or wok-fried calamari?
Too exotic? O.K., try a brick oven pretzel, some buffalo chicken nuggets or sweet potato tater tots. The cajun fries are a personal favorite, and for $3, one of the best bargains.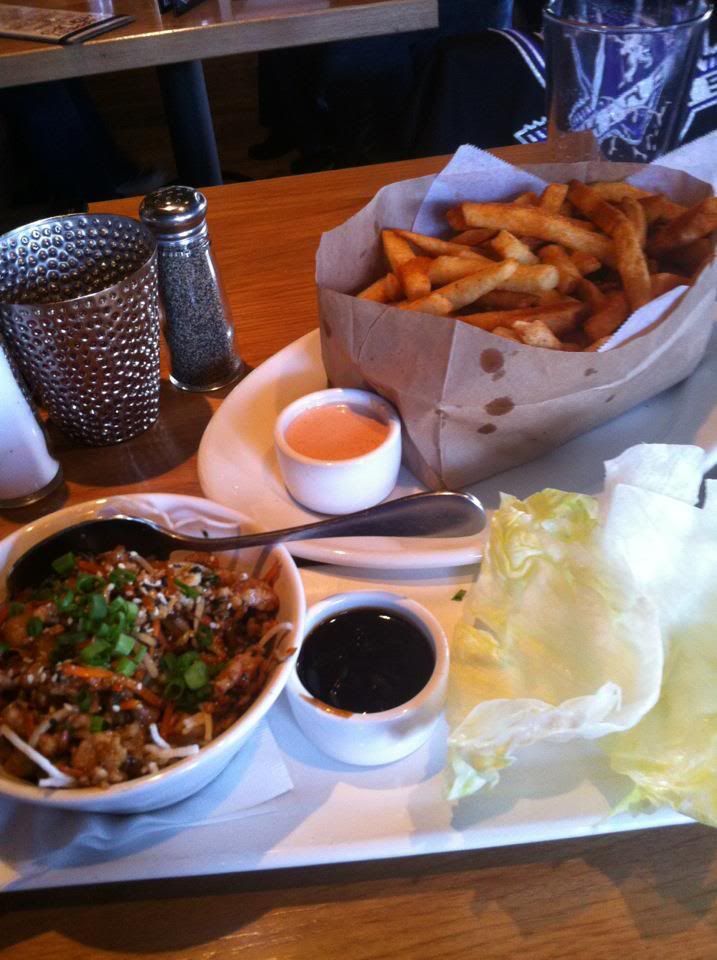 Still sounds too adventurous? No worries. Get a late night burger, chicken tenders or a personal pizza. And it's all reduced prices! Nothing on the happy menu is over $6! Load up and pig out as the Kings wail on Vancouver. Check out the whole menu right here. Plus, Newcastle on tap, which is my current choice of beer.
Parking is also a concern, since there's a ton of restaurants at the Cerritos Center. Rich told me the best place to park is on the north end of the mall, behind Nordstrom and next to Sears. You'll have to walk a bit, but it's better than trying to wait for people leaving the mall for a spot. Plus, it'll allow you some sobering-up time after the game. (PLEASE DON'T DRINK AND DRIVE, DUMMIES.)
So, I hope to see as many Kings fans as we had last time. The Kings have the attention of the league now. Let's watch them silence the crowd at New Jersey stun the hockey world.