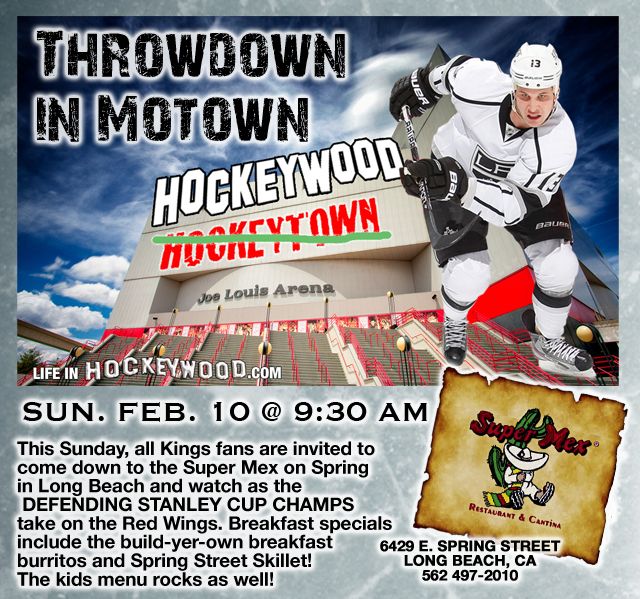 The season just doesn't feel started unless a few things happen: the annual trek to Vegas. The home opener. The first three-game winning streak.
And the first Life In Hockeywood L.A. Kings watch party!
This Sunday morning, Kings fans are invited to come down to Long Beach for another killer breakfast watch party at the Super Mex on Spring. The best part about having a morning game is the ability to stuff your face with a solid Mexican-style breakfast,. Anmd breakfast is among some of the things they do best at this particular Super Mex.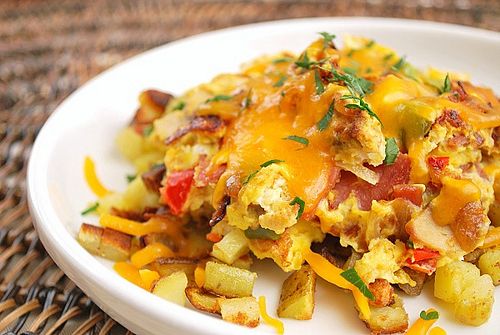 One of my favorite things to get is the Spring Street Skillet, where you get two scrambled eggs and four (count em, 4) items. Personally, I get the chorizo, bacon, sausage and canadian bacon. I call it The Carnivore.
There's also a plethora of breakfast burritos, as well as breakfast machaca, pancakes, steel-cut oatmeal and a kid's mix-and-match breakfast that will appeal to the younglings. And it's all reasonably priced.
Plus, there's a hockey game going on! The patio fits a good amount of people, and they'll fire up the heaters and the volume so you can sip mimosas outside while watching the STANLEY CUP CHAMPION Kings take on their hated rivals from Detroit.