Raise the Cup the way it should be!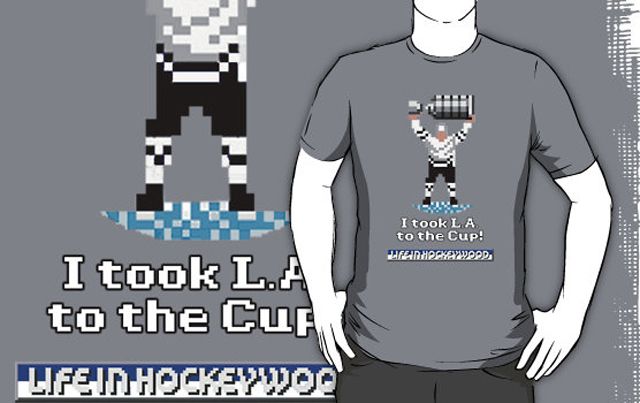 I know I'm not the only guy who wasted countless hours in front of the Sega Genesis, mastering the game and taking the Kings to the Cup (I always played with onsides on AND lines changes, because I roll like that).
Thanks to the Kings finally hoisting Lord Stanley's Cup, fellow fans can wear this shirt with pride. So head over and
snag your very own shirt
.
Trackbacks