Drew Doughty gets his own internet meme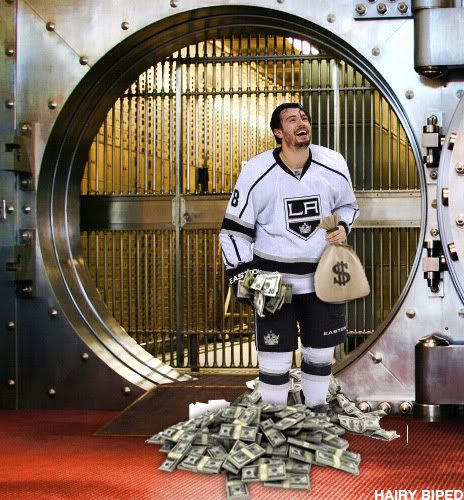 It's amazing what happens on the Internet when you aren't paying attention.
Saturday, I decided to unplug and take a monster bike ride. Fresh off a Kings victory in Game 2, my ass was flat, thanks to three days of blogging on my couch (plus three glorious hours at The Lazy Dog Cafe.)
So, I slapped on my headset and jammed off toward the beach. When I got back home 3 hours later, an internet meme was born.
Over on the
HockeysFuture board
, someone had posted
this Getty Images picture
of Drew Doughty after a scuffle late in the game. I used a different version of it from Rueters for my Game Two
Across The Aisle feature
. Rinkrat over at LetsGoKings picked up on it and started a
similar thread
.
That's when hell broke loose.
The artist madmen on LGK started cranking out Doughty images, leaving many with sore sides and sprayed Dr. Pepper on their monitors. It's amazing what a little Photoshop knowledge and some spare time can yield. Here's a sample of my favorites.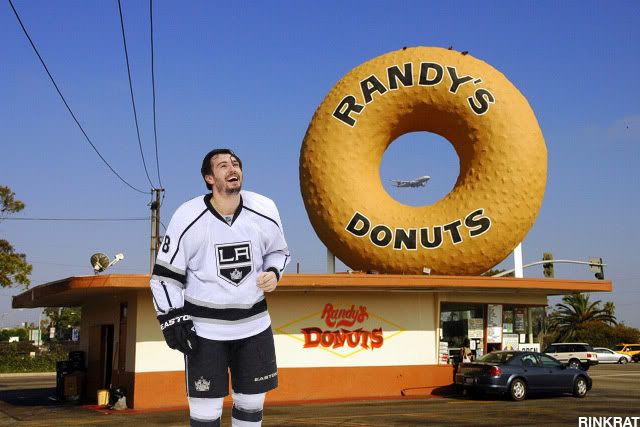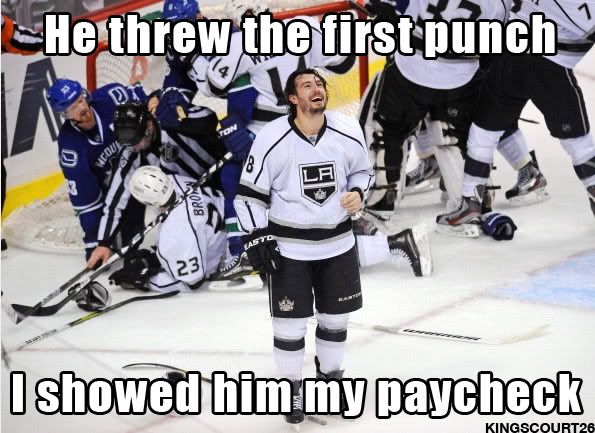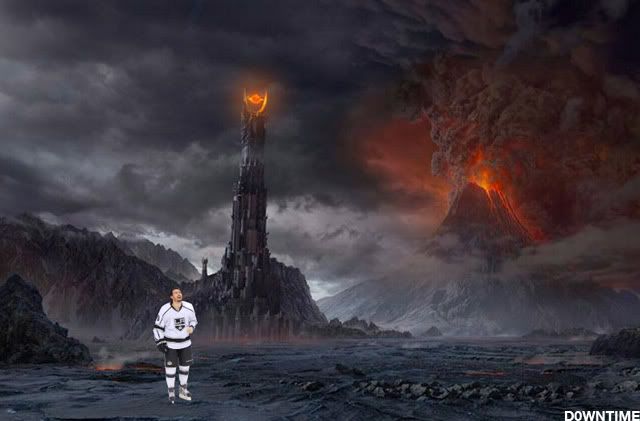 Full Disclosure: I love jumping on Kings-based memes like this. I helped usher in an
Abe Vigoda meme
in the Mid-Aughts. So, I quickly set to work and created two (so far). It's refreshing to see fellow hockey geeks can bring the funny on an off-day.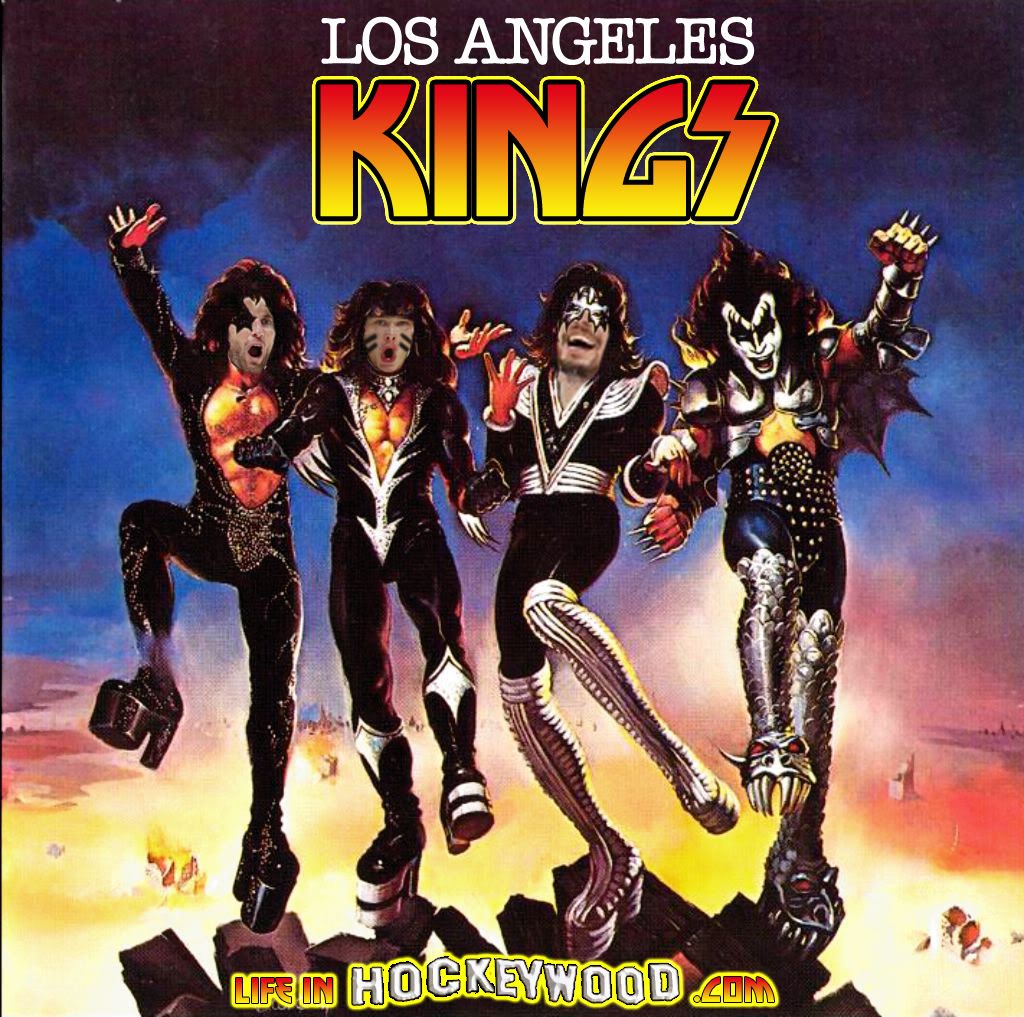 Trackbacks