All The Kings Men podcasts: Feb. 20-23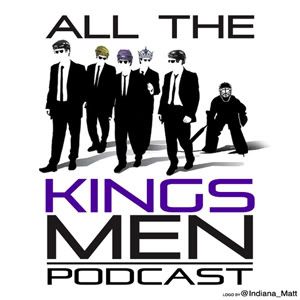 The Kings have in the dumper. There's no denying that. But that doesn't mean we aren't going to talk about them. After all, what's the use of having a podcast if we can't vent our spleens.
On Monday, Jesse and John Hoven from
Mayors Manor
discuss how the Kings failed to register a win for Hockey Weekend Across America. Fortunately Southern California has another hockey team (and it ain't the Ducks) for Kings fans to watch and The Mayor was in Ontario for their game against the Idaho Steelheads.
Then on Thursday after back-to-back losses, Jesse, Matt and The Half from
The Royal Half
are joined by Matt Reitz from
View From My Seats
. The Kings are struggling as the trade deadline looms. Should they be buyers or sellers? Should this disappointing season be the undoing of Dean Lombardi? We also unveil the King of the Week. (Take a wild stab at who it should be...)
Check out
KingsMenpodcast.com
for more. Have a Twitter account? Then be sure to follow all of the Kings Men from the past week:
Trackbacks