Sportsnet's Eric Gage's Twitterview with Mike Richards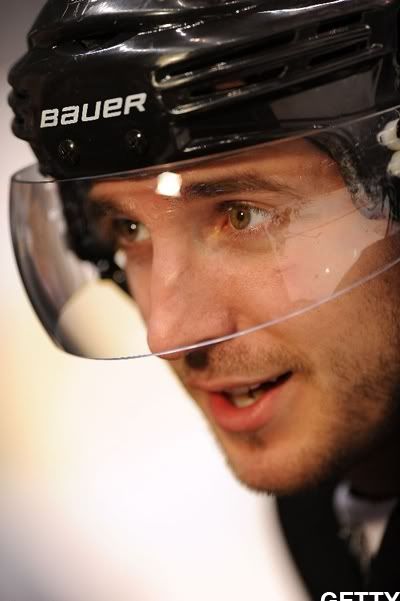 At the beginning of the season, I decided to become
the first Twitter sports reporter
to cover the Kings. My goal was to write a story about each game using only 140 characters, in the true spirit of succinct reporting. After all, wasn't it Willie Shakespeare who said "Brevity is the soul of wit"?
Yesterday, I stumbled across another great idea.
Eric Gage
, a host and content producer from Rogers Sportsnet, has been interviewing athletes over Twitter in what he has dubbed Twitterviews.
On Feb. 14th, Gage caught up with Kings' forward Mike Richards on Twitter to ask the questions you don't usually hear. The following is a recap of the Twitterview between Gage and Richards. You can
read the whole interview here
.
Eric Gage:
first question always same, where are you right now and what device are you twitterviewing with? (cellphone?)
Mike Richards:
I am at home in LA right now and on my Mac computer.
EG:
maybe you'll get a free Mac after that plug. Choice you made when you got to LA, Lakers or Clippers?
MR:
I was a big lakers fan before i came here and still am but i have been to a couple clippers games and now follow lob city too
EG:
It's slowly turning into a Clippers town isn't it? Angels or Dodgers?
MR:
I followed the Dodgers when Manny was here and went to a game in the summer but would like to see AP play for the Angels
EG:
Angels could be sick this year! Ever have a real job?
MR:
I worked in the pro shop at a golf course from age 10-14. Cleaning clubs and taking care of the carts. Got free golf out of the deal too so that was a bonus.
EG:
alright, that kind counts. :) Been asked to wish you a happy Belated Birthday! Also, how does an NHL star spend Valentine's day?
MR:
haha This year i'm going to the Lakers game with my Uncle. My GF is in Winnipeg in school so my uncle is filling in for her
EG:
Valentine's day rapid fire for you (assuming this is with GF not uncle) :) Chocolate or Flowers?
MR:
haha Flowers, my uncle gets the Chocolates for stepping in
EG:
would you normally stay in and cook or go out to fancy dinner?
MR:
I don't cook much so i'd say go out for dinner
EG:
when setting the mood: Micheal Buble or Josh Groden?
MR:
i honestly wouldn't know 1 song by either person
EG:
not gonna lie, me neither. That Q was for the girls. Don't you have a blossoming rap career nowadays?
MR:
ahhhhh the demo didn't go as planned and the rap career got put on hold. Looking for some help from @Eminem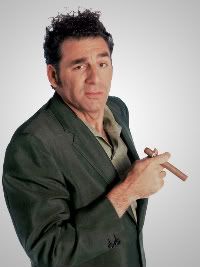 EG:
Was your favorite Seinfeld character Cosmo Kramer?
MR:
yea he's funny, i get people posting tweets on here all the time thinking i'm him and saying random Seinfeld quotes. Its pretty funny to read some of them
EG:
hahaha that's my all time favorite twitterview answer.@Logancouture told me he wears flips flops to practice. Tell me u do also
MR:
I have before but not on a regular basis. Maybe once a week i will
EG:
fair enough. Have you asked your agents about possible acting roles now that u r around Hollywood?
MR:
I haven't talked to him about it much, don't think my acting skills are up to par so i'll save the embarrassment
EG:
obligatory Deadline Question: What do you do on Trade Deadline Day (watch coverage? Turn phone off? Twitter?
MR:
haha nothing really, just do whatever i usually do. Nothings going to change if i watch or don't.
EG:
very good answer! any famous neighbors?
MR:
ahhh haven't really met many of my neighbors yet but haven't seen many people i know
EG:
ONE Kitchener teammate you could have: Scott Stevens, Paul Coffee, Larry Robinson or Al MacInnis. hardest q of twitterview.
MR:
wow that one is tough, either Scott Stevens or Paul Coffee. Prob. Scott stevens cause how tough he was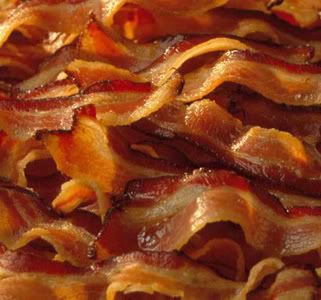 EG:
These twitterviews ARE hard hitting! Bacon or sausage with your breakfast.
MR:
Bacon
EG:
Ever Google yourself?
MR:
yes i have before and found that people can just write whatever they want online, Even if its not true. Didn't do again.
EG:
lots of keyboard warriors online too! couple more for you: if given choice: early to bed or sleep in?
MR:
SLEEP IN, not a morning person unless i'm going fishing then it can be 5am. Other than that i'm slow moving
EG:
Which teammate fits in best with the whole "Hollywood" thing?
MR:
ahhhh Doughty wants to be but Stoll is prob the most Hollywood
EG:
haha love it. Is Jonathan Quick an oddball like other goalies?
MR:
We actually have 2 normal goalies, i've been on some teams with some weird ones but we have 2 normal goalies.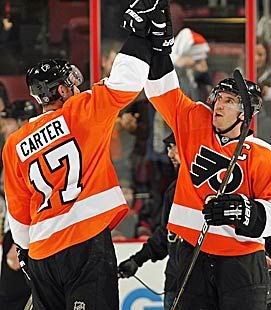 EG:
surprising. I'm flooded with this question, so I have to ask. Rumor has Jeff Carter to LA. Thoughts?
MR:
i would love to play on same team as Jeff again. He's a great player so hope it works
EG:
Beauty. I'll let you go on that note. HUGE thank you and have fun at the game tonight. Oh, and happy Valentine's day! :)
MR:
thanks have a great day.
Trackbacks