LA Times Magazine: The Kings play the youth card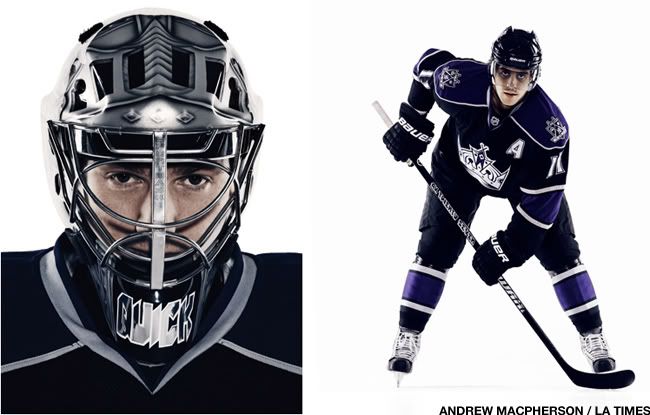 In the latest Los Angeles Times Magazine,Tom Murray has written a nice article about the Kings, talking with Kings GM Dean Lombardi for some no-holds-barred conversation about the club and the fans.
A lot of the stuff is not new, since Lombardi is no stranger to opening up. But it's still nice to see the Times give a little love to Los Angeles' original sports franchise. Murray gets some gems from Lombardi, such as:
"When are we going to learn that it's not only a great player, but there's a difference between a great player and a winner?" Lombardi asks. "People want to win—they're not just going to want to watch a great player. They're going to get tired of him in a hurry."

And...
"We're way younger than [what] I had in San Jose at this stage," Lombardi says. "And this group is better than I had in San Jose—not even close. The potential core here is way better."

He also got Luc commenting on the pressure put on this club right now.
"The pressure is on," says Luc Robitaille, the Kings' president of business operations. "Last year we set the tone. The goal was to make the playoffs. It's never been our goal this year to just make the playoffs. Definitely this year, we need to get another step ahead. To go out in the first round this year would be considered a failure."

Basically, the story is about how Lombardi's has built this club from scratch and how highly he regards his young core. Again, not a lot new here for hardcore fans. But with a splashy display in a section that primarily reaches those casual or non-fans in the magazine, it's a calculated story designed to create some conversation throughout the City of Angels. And that's always a good thing if you can wrench some attention away from the Lakers.
Trackbacks