Weekend Returns #9: Kings continue to Tread water in West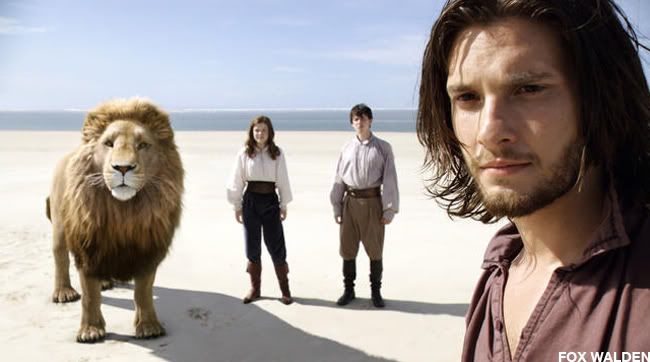 The number one movie in theaters this past weekend was
The Chronicles of Narnia: The Voyage of the Dawn Treader
. It was surprising as another movie was opening in theaters with two HUGE stars: Johnny Depp and Angelina Jolie starred in The Tourist.
However, people apparently had no interest for a romantic thriller starring Captain Jack Sparrow and Lara Croft. And who's to blame the audience? Both are odd birds: even though both have sex appeal, it's of the exotic variety. Usually you would put Jolie or Depp opposite eye candy like Brad Pitt or Keira Knightley. You put the two of them together and it doesn't feel right.
Plus, the movie was marketed more as a star vehicle than on the laurels of the script. From BoxOfficeMojo.com:
The marketing rested on the laurels of star power and presented an otherwise generic innocent-caught-in-intrigue romp that vacillated between comedy in some ads and drama in others.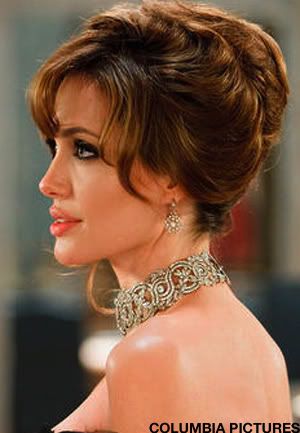 Pass. Which is too bad, because I was all ready to run a shot of a milf-tastic Jolie, in all her sultry splendor. Wait, I can still run a shot of her... It's my blog.
Dawn Treader may have won the weekend, but it fell far from expectations. And it proves one thing: just because you decide to base a movie series around an existing book series, it doesn't mean you're going to be printing money hand over fist.
Again, according to BoxOfficeMojo, Dawn Treader made $24 million in its debut weekend, which was a little less than I made last week. (Heh, I wish.) But, that was considerably less than the first one: The Lion, The Witch and The Wardrobe made $65 million in its' first week. The second movie in the franchise, Prince Caspian, opened to a $55 million weekend. At this rate, the studio is going to have to start shelling out millions of dollars for the sixth and seventh books.
Going from failing movie franchises to burgeoning hockey franchises, the Kings went .500 in the second week of The December to Dismember. How would the voters treat the team? Let's find out:
• ESPN.com's Scott Burnside's
Week 9 rating
: 8. Last week: 14.
Are the Kings back on track? No better way to find out than a game against the Red Wings at Joe Louis Arena on Monday night.

• The Hockey News' Adam Proteau's
Week 9 rating
: 9. Last week: 10.
It will take more than newly-acquired Marco Sturm to jump-start Kings' moribund offense.

• TSN's Scott Cullen's
Week 9 rating
: 11. Last week: 11.
Jonathan Quick has responded to an increased workload, allowing 12 goals against in his last six starts, and the goals against numbers should continue to improve with Willie Mitchell returning to the lineup.

• L.A. Times' Helene Elliott's
Week 9 rating
: 11. Last week: 13.
Kings' twitter account sent tweet that Sturm will wear number 10 — but trade is still contingent on him passing a physical. With his wonky knees, that's not guaranteed.

• Versus' Brian Metzer's
Week 9 ranking
: 12. Last week: 12.
Strong PP led by Williams and Kopitar.

• Sportsnet's Scott Brophy's
Week 9 rating
: 15. Last week: 18.
Is it a bit of a panic move when you are slumping and trade for an injured player? Or could Marco Sturm put the Kings over the top in a playoff series? We'll see.

• CBSSportsline's Wes Goldstein's
Week 9 rating
: 17. (Ed. note: Huh?) Last week: 14.
To live in L.A., and to die away. Kings are the West's best team at home and its worst on the road, where they have allowed nearly twice as many goals as they have scored.

We tally up the results, average the results and come up with the Kings' Hockeywood Power Ranking of:
11.8.
Enough of this family fare crap for the holidays. This week, Tron: Legacy is coming out, and you better believe I'll be watching this on the IMAX in 3D, the first movie I'll watch like this ever. Hope my retinas don't detach. The special effects look pretty cool. I mean, TWO Jeff Bridges?!? And who else spent hours upon hours plating the arcade game?
Oh yeah, I'm all over this...
Trackbacks