Weekend Returns #4: "Mega" week for Kings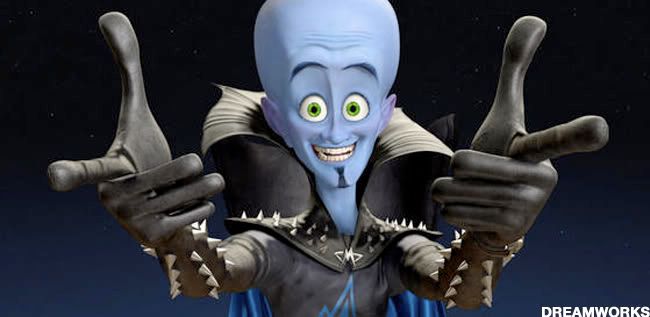 There is one thing that I can't avoid, and that's the steady stream of kid's movies that hits the cineplexes seemingly every week. Not that I go watch them, mind you. No, my kids get excited about them because of the quarter-hourly reminders they get while watching Nickelodeon. This week's No. 1 movie is a perfect example.
The animated feature Megamind grabbed the top spot over the weekend, according to
BoxOfficeMojo.com
. My kids were dying to go see it. (Hell, they're dying to see any movie in the theaters.) Since it starred the vocal talents of Will Ferrell, Tina Fey and Brad Pitt.
Ferrell has made a career of creating quirky characters, and Megamind was his first chance to create a character with no boundaries. Not since Michael Myers did Shrek that I had a real interest of seeing an animated feature on the strength of a Saturday Night Live alum.
The funny thing is they didn't want to see it because it had Ferrell, or that it looked funny. No, my kids (especially my son) think the blue-hied villian Megamind looks like me. Every time the commercial would come on, my toddler squeal in joy "Daddy!" Frankly, I don't get it.
The Kings enjoyed an undefeated week, going 2-0 against the Tampa Bay Lightning and the Nashville Predators. Will the experts continue to rank the Kings high, or will the lack of games hurt the team in the standings. Let's see...
• LA Times' Helene Elliott's
Week 4 rating
: 1. Last week: 1.
They've won four straight and five of six and are 6-0-0 at home. Smyth-Stoll-Williams line has 34 points in last 11 games.

• Sportsnet's Scott Brophy's
Week 4 rating
: 1. Last week: 2.
Ryan Smyth celebrates his 1,000th NHL game by scoring once in the Kings 4-1 win over Nashville, L.A.'s four straight victory.

• Versus.com's Brian Metzer's
Week 4 rating
: 1. Last week: 2.
Best start in 20 years has the Kings battling for top spot in league.

• Hockey Night in Canada's Scott Morrison's
Week 4 rating
: 2. Last week: 1.
Need to decide immediate future of Schenn and Clifford.

• CBSSportsline's Wes Goldstein's
Week 4 rating
: 2. Last week: 2.
Consistency in action. Team scoring leader Justin Williams has had points in all but two Kings games this season.

• The Hockey News' Adam Proteau's
Week 4 rating
: 2. Last week: 3.
Jonathan Bernier's 2.26 goals-against average and .922 save percentage is nothing to sneeze at, but Jonathan Quick's 1.64 G.A.A. and .942 save percentage (as well as his 8-1-0 record) is even better

• ESPN.com's Scott Burnside's
Week 4 rating
: 2. Last week: 3.
TheKings have won four straight, including a decision against Tampa, oneof the top teams in the Eastern Conference, and has allowed four goalsover that period. Goalie Jonathan Quick is tied for the league lead invictories.

• TSN's Scott Cullen's
Week 4 rating
: 3. Last week: 4.
Winnersof four straight, while allowing just four goals, the Kings are rollingeven though Drew Doughty has just one point in seven games. What happens once he gets into top gear?

• Fox Sports' Robert Picarello's
Week 4 rating
: 4. Last week: 4.
Theplay of Jonathan Quick between the pipes helped the Kings pick up sixof a possible eight points last week. The L.A. netminder won all threeof his starts in Week 4, improving his record to 7-1-0 in his firsteight games.

After consulting with all these experts, we proceed to punch them into our state-of-the art MCM 70/700 Power Rankings tabulator, enter in a 15-line string of commands, run the program overnight, and we get the official Hockeywood Power Ranking number of:
2.
Here's an exclusive interview with the voices form the movie Megamind. The only character whose voice is a no-show is Brad Pitt. But I'm I the only one who thinks his character looks more like Alec Baldwin?
Trackbacks