Kings fans have it their way!
What was originally
an innocent question
by a poster over on LetsGoKings about what the Kings' rare 1995 alternate jerseys were actually worth snowballed into an idea almost as crazy as
Project Runway: the Hockeywood Edition
.
I never thought in my right mind that I'd see this many BK jerseys in one place. When
I wrote about it yesterday
, it was a funny and interesting side note to Sunday's game. (And just a little disturbing, as well.) Turns out, Kings fans aren't messing around when it comes to their allegiance to the Kingdom.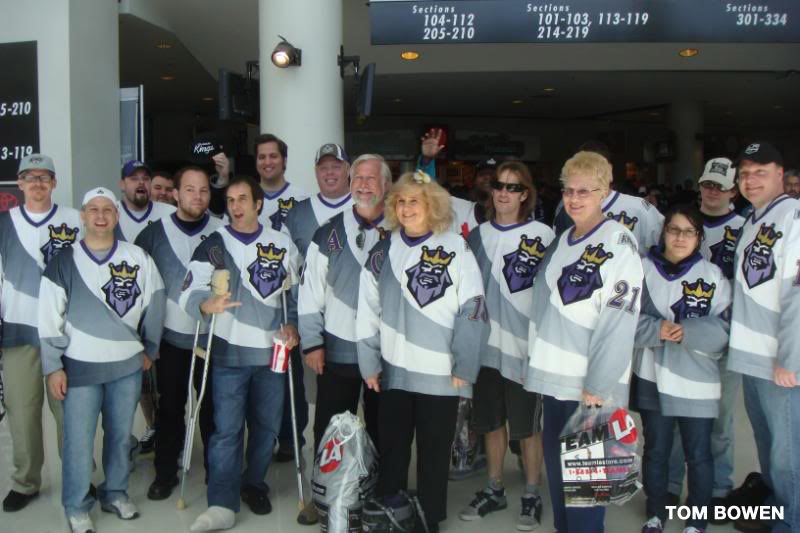 It's almost like seeing a herd of zebras on the plains of the Sahara. They all blend into a giant mirage of awesomeness.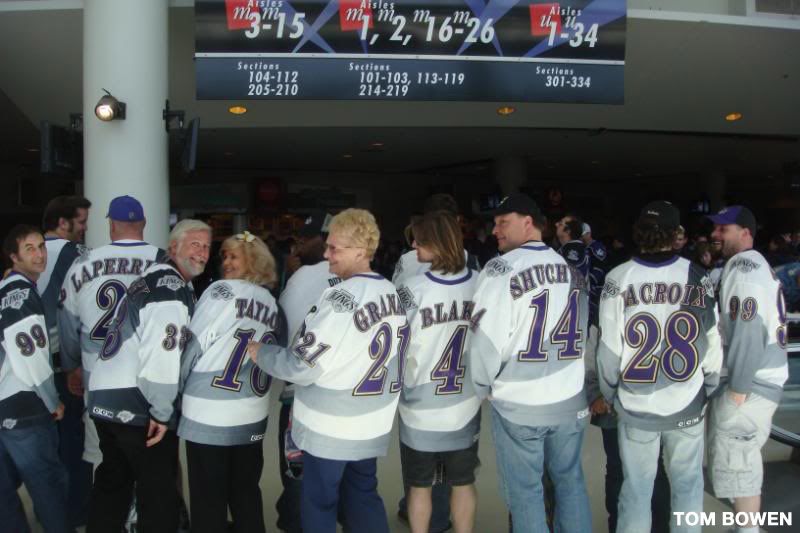 And no, they don't make your butt look big.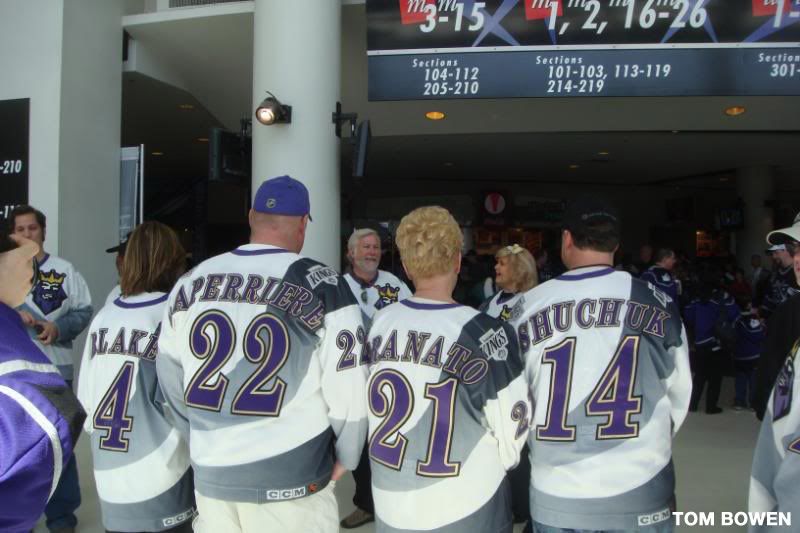 These four people are rocking game-worn jerseys, some of the rarest jerseys you'll ever see.
Want more? Turns out Fox Sports' spotlight player for Sunday's game was Ryan Smyth. He was featured before faceoff when he was interviewed by Patrick O'Neal. Check out over Ryan's shoulder...
Even on the telecast, the BK jerseys leap out at you. He's always lurking, like on the commercial.
And the fun doesn't stop there. These are from Chris Kontos over at The Royal Half, who was in heaven.
He posted more over on his blog
...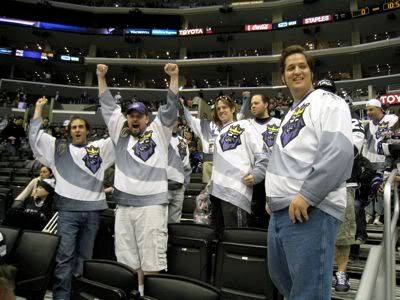 Booyah!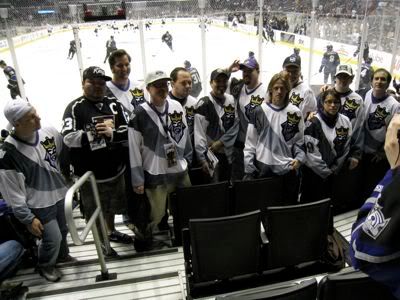 I like this one because you can see the Kings' latest third jersey in comparison to their first one. All that's missing is someone representing with the Kings'
second
and
third
purple...er, Forum Blue incarnations. Can you believe the Kings have had four alternate jerseys?!?
Word has it the second Burger King Jersey Appreciation Day is being penciled in for Frozen Fury next season. The mad rush is on. If you happen to have one of these jerseys, throw it up on eBay post haste. I'm sure you'll fetch a pretty penny from a maniacal fan who wants in on the awesomeness.
On a side note, if anyone has one in XXL, shoot me an email...No, seriously.
Trackbacks